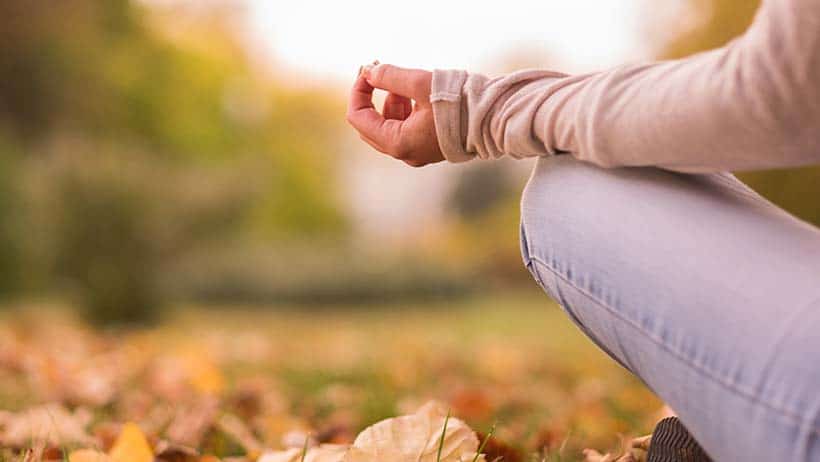 Greed is one of the six material qualities (shad-guna) which affect our minds, and can interfere with yoga practice. They are:
kama — selfish desire (lust)
krodha — anger
lobha — greed
moha — bewilderment
mada — irrational frenzy
matsarya — envy
There are several names for greed used in the Sanskrit texts on yoga philosophy. They differentiate between kinds and intensities of greed. Two varieties — lobha and laulyam — will be looked at in this article, along with a way to channel our greed to a higher purpose.
Lobha
The mind is the faculty we use to make claims about reality. Our sense of self is a very basic example of this. When we claim, in our own minds, to be something other than an eternal soul, we miss the bliss of that true identity. The cascade of lust, anger, greed, etc. then begins to flow.
When greed takes over, it pressures the mind to hoard pleasing things for the body. The hoarding is often physical, as in stockpiling things, scoring a trophy spouse, etc. It can also be subtle, like acquiring abilities to manipulate others psychologically or mystically.
Whatever its object may be, greed itself is an attempt to fill a void. As souls, we seek the unlimited pleasure we get by consciousness of our relationship with the Absolute Truth, or God. One name of God is Maryada-purushottama Rama, or "Rama: The quintessential role model".
The following verse from the epic of Rama lists six virtues which Rama embodies, and which yogis can cultivate to overcome each of the six material qualities:
anrisamsyam‌ anukrosah
srutam silam damah samah
raghavam sobhayanti ete
shad‌-gunah purushottamam
Kindness, compassion, hearing from reliable sources of knowledge, integrity, sense-control and inner peace – these six virtues adorn Rama, the Supreme Person.
(Ramayana 2.33.22)
In this verse, shad-guna refers to the six virtues which help us overcome the six material qualities, also known by the same Sanskrit term. The final virtue on the list, samah, or inner peace, is the one which specifically helps us overcome greed. Left alone, greed intensifies.
No amount of goods or services are going to satisfy a mind in the grip of greed:
kamasyantam hi kshut-tridbhyam
krodhasyaitat phalodayat
jano yati na lobhasya
jitva bhuktva diso bhuvah
The strong bodily desires and needs of a person disturbed by hunger and thirst are certainly satisfied by eating. Similarly, if one becomes very angry, that anger is satisfied by chastisement and its reaction. But as for greed, even if a greedy person has conquered all the directions of the world or has enjoyed everything in the world, he or she will not be satisfied.
(Srimad-Bhagavatam 7.15.20)
Laulyam
Laulyam, or intense greed, can ruin our health and relationships. Let's remember what's going on with greed; we're missing our spiritual bliss. When small-scale greed fails to satisfy, we may think we've just not added enough stuff. We may be willing to do just about anything for more.
How many ecological disasters are the result of human civilization's greed? How many wars, hot or cold, could be resolved by a mutual commitment to inner peace? Peace is not the mere absence of conflict. It requires inner satisfaction. A peaceful heart has room for devotion:
brahma-bhutah prasannatma na socati na kankshati
samah sarveshu bhuteshu mad-bhaktim labhate param
Those who are transcendentally situated at once realize the Absolute Truth and become fully joyful. They never lament or desire to have anything. They are equally disposed toward every living entity. In that state they attain pure devotional service unto Me.
(Krishna speaking to Arjuna in Bhagavad-gita 18.54)
To cultivate the transcendental state of inner peace described in this verse, we can practice:
Mindfulness of the present moment
Thinking of a gift to offer to someone with no ulterior motive than their simple joy
Asking ourselves if someone else needs something of ours more than we do, and why
Volunteering to help those in need
By these and other practices we can overcome laulyam, as well as the miserliness which can result from it. The Sanskrit word for miser, kripana, is telling. Kripa is mercy for someone in a pathetic state. Misers attempt to find peace by hoarding physical possessions. However rich they might appear, they are factually poor at heart.
Greed for the Absolute Truth
Once a yogi overcomes greed by cultivating inner peace, then devotion, or bhakti, allows them to make use of greed in a new way. Intense greed for attaining the Absolute Truth becomes the fuel for advancing our devotion. The bhakti-yoga guru, Rupa Gosvami says of spiritual laulyam:
krishna-bhakti-rasa-bhavita matih
kriyatam yadi kuto 'pi labhyate
tatra laulyam api mulyam ekalam
janma-koti-sukritair na labhyate
Pure devotional service in Krishna consciousness cannot be had even by pious activity in hundreds and thousands of lives. It can be attained only by paying one price—that is, intense greed to obtain it. If it is available somewhere, one must purchase it without delay.
(Padyavali 14)