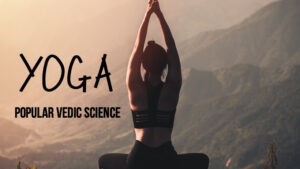 Beyond just postures and poses, yoga is a principle that can be expressed in every facet of our lives. That principle is the opportunity to recognize our divine nature via healthy alignment of our physical and mental selves. Developing perspective on that principle through a wholesome body-mind connection is the purpose of the different poses (asanas), and is a natural by-product of a consistent meditation practice.
Wondering where to start? Check out our article on the Top Five Benefits of Yoga and How to Start Your Own Practice or get started with these Top 9 Yoga Poses for Beginners.
Yoga Poses (Asanas)
Every yoga pose, known in Sanskrit as an "asana," has its own way of bringing the body and mind into greater harmony. World-renowned yoga teacher B.K.S. Iyengar poetically compares the body to a bow and each asana to the various arrows with which individuals target the ultimate aim of yoga practice — the soul.
Below you'll find our guides to some of the most popular yoga poses, including the specific benefits of each pose, cautions, variations on the pose, and a step-by-step guide to trying it out.
Yoga for Health
Yoga can be an effective practice for alleviating many different types of physical and mental ailments. It's also great to teach kids, so that they can grow up with a balanced and healthy body and mind. Check out some of our other articles on using yoga for specific issues:
Yoga for the Chakras
Every human being has seven chakras which act as interfaces that relay information between the body of flesh and bone and the subtle, energy body that operates our sensory and emotional response systems. The following poses can be used to support and heal your chakras:
Types of Yoga
Although yoga is often thought of merely as a kind of exercise, yoga is actually an ancient tradition with a wide variety of practices, styles, and aims. The ultimate aim of yoga is self-realization. The path of yoga can be compared to a ladder. The lowest rung is known as karma-yoga, or the yoga of action. Next is jnana-yoga, the yoga of knowledge. And the topmost rung of the yoga ladder is bhakti, the yoga of devotion.
Types of Yoga
The three types of yoga listed above encompass the complete yoga path. You can learn more about different approaches to yoga by reading some of our other articles below:
Bhakti Yoga
Bhakti is the highest type of yoga because it directly links the soul with the Supreme through acts of loving devotion. Learn more about bhakti by exploring some of the articles listed below:
Yoga and the Three Modes of Nature
As we progress in our yoga practice, we naturally experience an elevation in consciousness. This is due to our body and mind being purified of subtle energy blockages, and our eternal, pure spiritual nature shining through. Yoga texts explain that there are three fundamental energies underlying everything in the universe, known as the three modes of material nature. These are known as the mode of goodness (sattva), the mode of passion (rajas), and the mode of ignorance (tamas).
Although sattva is better than the other two modes, all three are binding energies that ensnare the soul in the realm of samsara, the cycle of birth and death. Learn more about how you can overcome the modes of nature:
Ekadashi
Ekadashi is the Sanskrit name for the eleventh day of the waxing and waning lunar cycle. Ekadashi is a special day for fasting and increasing your spiritual practices.