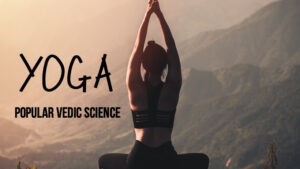 Beyond just postures and poses, yoga is a principle that can be expressed in every facet of our lives. That principle is the opportunity to recognize our divine nature via healthy alignment of our physical and mental selves. Developing perspective on that principle through a wholesome body-mind connection is the purpose of the different poses (asanas), and is a natural by-product of a consistent meditation practice.
Meditation
Vedic culture doesn't see meditation as just something to do, but rather as something you're always doing. The mind is always thinking about something, even during sleep. Recognizing this, the practice of meditation aims to focus our mental energy in a way that is both uplifting and enlightening. Whether you're looking for a daily destress or an experience that expands your sense of self and reality, this is the place to start.
The 7 Chakras
Every human being has seven chakras which act as interfaces that relay information between the body of flesh and bone and the subtle, energy body that operates our sensory and emotional response systems.
Thinking of the human being's nervous system as a powerful radio station provides a helpful analogy for visualizing how it works.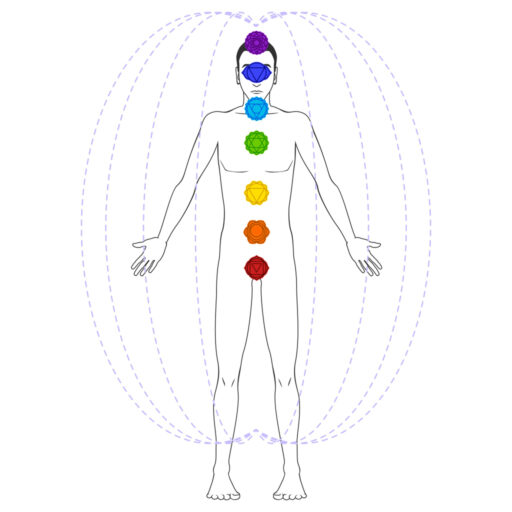 First, imagine the spine as a radio tower. Sensory information is transmitted to the spinal column via the five senses, which act as satellite receivers. Then, this information is sent up the vertebrae to the central control room, the brain, where it is displayed on the screen of the mind.
The chakras are energetic filters that direct the in-out flow of feeling and perception, based on your personal genetic program. When your chakras operate at peak performance, you feel amazing. However, when they are overworked, obstructed, or repressed, you experience various physical and mental ailments.
By adopting healthy habits and cutting out harmful lifestyle choices, you can bring your chakras into balance and experience a huge boost in happiness and well-being.
Yoga Poses (Asanas)
Every yoga pose, known in Sanskrit as an "asana," has its own way of bringing the body and mind into greater harmony. World-renowned yoga teacher B.K.S. Iyengar poetically compares the body to a bow and each asana to the various arrows with which individuals target the ultimate aim of yoga practice — the soul.
Below you'll find our guides to some of the most popular yoga poses, including the specific benefits of each pose, cautions, variations on the pose, and a step-by-step guide to trying it out.
Learn More About Yoga
Yoga is an ancient tradition with a wide variety of practices, styles, and aims. However, the ultimate aim of yoga is bhakti, or devotion to the Supreme. Learn more about yoga by studying the Bhagavad-gita or by reading some of our other articles below.
Types of Yoga
Yoga Benefits & More Yoga Poses
Bhakti Yoga
Ekadashi
Meditation
Bhagavad-gita
Yoga Practice and the Modes of Nature
Topics in Yoga Philosophy