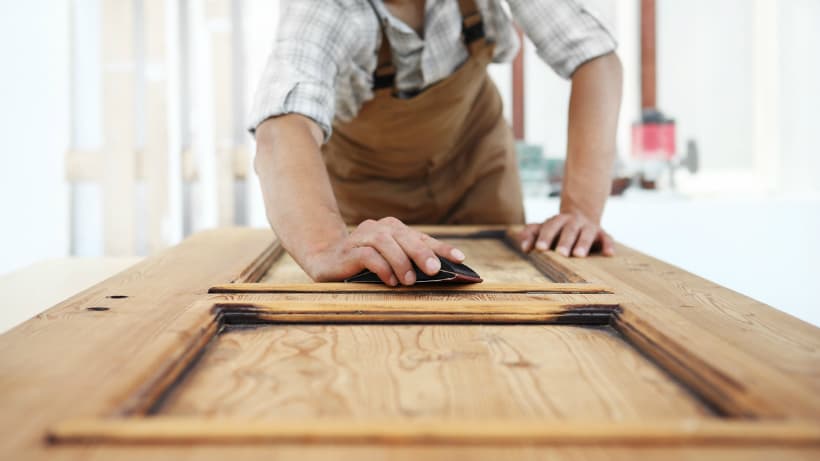 Wait, Karma and Yoga Go Together?
We've all heard the words karma and yoga. In fact, according to Google, the words yoga and karma are more widely used than the word taco is in English. What's less widely known is the fact that the two go together: Karma and yoga that is. Forget about the taco for now.
It's also true that we may use a word often without understanding it in much detail. This is particularly the case with technical terms. In this article we'll go beyond clichéd usage of these two household words to better understand them, both individually and as a spiritual pair.
Defining Terms
Karma and yoga are words which have come into English from the Sanskrit language, which was spoken in ancient India and elsewhere. In Sanskrit, karma meant both action and its result, or reaction. Actions were seen as the building blocks upon which societies function.
Even our bodies and minds were understood to be the byproducts of karma. The vast body of Sanskrit sacred literature known collectively as the Vedas explain that karma is connected to reincarnation, since it determines our future place of birth, family and so forth.
Yoga is defined as reconnecting with the Ultimate Source. Now this may come as a surprise considering that today's English usage of the word is almost always associated with an exercise regime involving sitting postures, breathing exercises, and mental conditioning practices.
Actually, both understandings of yoga are correct, and they fit perfectly together. It is through these paths, known variously as hatha-yoga, raja-yoga, ashtanga-yoga, etc. that one is enabled to concentrate the mind peacefully. Yoga then culminates in linking that mind steadily upon the Supreme Source.
The Yoga of Work
So, how do karma and yoga fit together? Just as some are able to gain mastery over the mind and body through the above-mentioned yoga practices, there is another form of yoga, which is doable for everyone: the yoga of work.
In the Vedas, work is not just a job. Work is defined as whatever you do, as well as the fruits of that labor. By working according to our personal natures, we gain health, wealth, and wisdom. And the essential benefits of self control are the same in karma-yoga as in other yoga paths.
Action as Language
A gesture is a means of communication. Anything from a wave of the hand to a birthday present are ways of speaking without words. Karma-yoga is practiced by speaking to the Supreme Source, or God, through action. In the seminal yoga text, the Bhagavad-gita, we find the verses:
"If one offers Me with love and devotion a leaf, a flower, fruit or water, I will accept it.
Whatever you do, whatever you eat, whatever you offer or give away, and whatever austerities you perform — do that, Kaunteya, as an offering to Me."
Bhagavad-gita is spoken by God (Krishna), to Arjuna, who is here referred to by the nickname Kaunteya, meaning, "Son of Kunti". Arjuna was a busy, hardworking professional with family responsibilities, so Krishna recommended the yoga of action for him.
In the same way, we can also practice this yoga of work by offering what we do to the Supree Source. If you already have a name for the Supreme which you're most familiar or comfortable with, that's perfectly fine. The name Krishna means "the all-attractive one".
Developing a Personal Vocabulary
So far we've explained that the practice of karma-yoga begins with offering whatever you do to the Supreme Source. As one practices connecting with the Supreme through offering one's work and results, knowledge develops in a number of areas, such as:
Finding the type of work that best fits your nature
Knowing which activities will bring the most benefit to yourself and others
Balancing work with leisure
Knowing how to best contribute in a collaborative work environment
Recognizing which kinds of work which are easiest to connect with God, the Supreme Source
With the dawning of these realizations, one proceeds from blind to reasoned, seasoned faith. At this point, the yoga of work becomes the yoga of your work. The unlimited ocean of actions to be connected with the Supreme condenses and sweetens into your personal yoga toolkit.
The question may arise whether all work, all karma is in fact, karma-yoga. All work can be connected with the Supreme, but it doesn't happen automatically. One's intention (sankalpa) to reconnect with the Supreme Source is the factor which transforms karma into karma-yoga.
Mere karma without yoga leads to endless reincarnation. Yoga paths such as karma-yoga, on the other hand, free one from the cycle of birth and death by virtue of living spiritual knowledge. Love is the most powerful motivator of action, and love of the Supreme is the ultimate goal of karma-yoga.
Terms of Endearment
It is technically possible to connect with the Supreme Source through action regardless of the mood driving it. But loving emotions are more favorable and sustainable for yoga practice than inimical motives. For countless millennia, yogis and devotees from all faith traditions have approached God through affection.
Karma-yogis use action to express their love for the Supreme (and all other beings). Gratitude for what we have is a powerful meditation which can motivate us to give something back, and when it comes to the Supreme, that gratitude can be for something as simple as a sunrise.
The key is to perform some kind of work for God, and that work should be done with love. Choosing from your specialities in life is a luxury that is often available: If you're an artist, you can make a spiritual painting. If you're a web developer, you can create an API for a devotional website. There are unlimited ways of engaging your talents in spiritual work.
Even the bare necessities of life can be offered to the Lord in karma-yoga. As quoted earlier, even a leaf, fruit, flower or water can be offered, but it's the love that counts. Another Sanskrit name of God is Bhava-Grahi, the one who accepts the love within each gesture.
Action and (Unplanned) Reactions
Accidents happen. But the path of yoga is one of infinite forgiveness, which is why it's said:
"In this endeavor there is no loss or diminution, and a little advancement on this path can protect one from the most dangerous type of fear."
Although the Supreme always gives the benefit of the doubt in our practice of karma-yoga, many people in our lives may be less accommodating. The laws of physics are also notoriously unforgiving. So in the course of our yoga journey, there will be many obstacles.
Determination is a vital part of any yoga practice, and when our actions don't produce the results we're hoping for, disappointment is natural. When facing failures, the karma-yogi takes heart in God's understanding, and carries on, all the while learning from mistakes.
The motive to learn is not fear of punishment, but a wish to offer premium quality actions and results to the Supreme Beloved. By seeing failures as hidden paths to success, then each and every so-called setback can be transformed into a win on the absolute plane.
A Closing Meditation
"The instrument, the offering, the offerer and the fire of sacrifice are all absolute. The worker on that absolute plane, whose intelligence is absolutely steadied through such karma, certainly attains the absolute, attains the supreme."