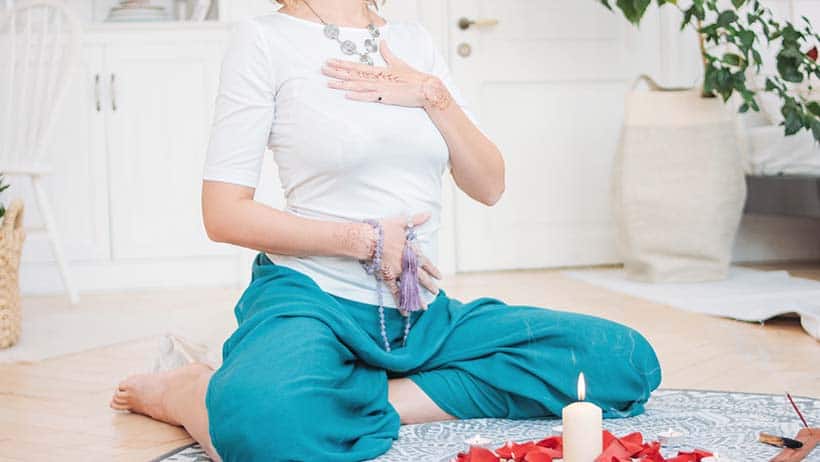 Dharma is regarded as duty, especially our duty as souls in a human body. But this meaning is based on a deeper sense of the word. Ultimately, dharma is the essential nature of something, or that which holds it together. This article looks at dharma as both duty, and essential nature.
Dharma as Duty
Spiritual duties involve cultivating qualities that help us serve others. In the Vedas, as special priority is given to four chief qualities to be practiced as part of dharma: cleanliness, truthfulness, austerity and mercy. These qualities can be supported by certain behaviors, for example:
Minimalist living can help develop austerity
A vegetarian or vegan diet can help develop mercy
Yoga practice can help to cleanse the heart
Honesty can be practiced by critical thinking, as opposed to blindly following cultural norms
Religions of the world become known by which behaviors they recommend, command, and so forth. These are seen as duties. If we look more deeply at these various duties, they can be seen as strategies aimed at attaining certain qualities. This applies equally to secular self-improvement plans.
Dharma as Nature
The word dharma has entered the English language as a tag that distinguishes South Asian religions from one another as in Buddhist dharma, Hindu dharma and Jain dharma. Although these usages make dharma seem like just another word for religion, it's actually more universal than that.
Originally, dharma is that which holds something together, as reflected in the etymological root for this Sanskrit word: dhri, meaning to hold or carry. Dharma holds the universe together as much as it holds together our spiritual practices. It is the unchanging nature of things which determines their potential for action and relationships.
As souls, our potential to serve others is expressed through our relationships, or character, and our personal conduct, or integrity. We all serve differently, even uniquely. That makes us individuals. But the very fact that everyone always offers service is a common ground we share.
Dharma in Goodness
When the services we offer result in real and everlasting benefit, that dharma is in the mode of goodness. The needs of the body are real but temporary, since the body is itself temporary. Service in the mode of goodness uplifts our consciousness to spiritual awareness.
The notion that "we are all equal" is true in the spiritual sense. Materially, everyone is different. When we serve others, acknowledging that everyone deserves the same amount of respect, we rise above the habit of discrimination. In goodness, we serve others regardless of their bodily or physical condition. Seeing others with such spiritual vision is a fundamental prerequisite for performing selfless service.
Dharma in Passion
Less expansive than service in goodness is service in the mode of passion. The influence this mode has on our dharma is to limit who we will serve, and the quality of that service. Examples of discriminatory service include limiting services to those:
Who can pay us
Who have a particular body type or level of education
Who can offer us non-monetary perks
Who are members of a particular sect, club, company, community or political party
The mode of passion also limits our joyful attitude. Even while technically serving, we subtly broadcast resentment, duplicity and entitlement. If passion continues unchecked, it leads to confusion, abandonment of challenging services, and disregard for the well-being of others.
Dharma in Ignorance
If the soul's dharma is service, dharma in ignorance is simply disservice. An example would be serving as part of a hate group. Hatred of others represents the greatest restriction placed upon our natural service potential. A hateful mentality doesn't even serve ourselves.
When an apparently religious group betrays the spirit of service, or dharma, by pushing hateful messages, nihilism grows. If we have nowhere else to turn for guidance, we can be infected with despair ourselves. In that case, the mode of ignorance has spread from them to us.
But despite thinking there's no cause worth serving, serve we must. If the infection of ignorance spreads deeply enough, our minds become carriers of the same destructive messaging. An example of this cycle is when people respond to religious hate with irreligious hate:
asatyam apratishtham te jagad ahur anisvaram
aparaspara-sambhutam kim anyat kama-haitukam
They say that this world is unreal, with no foundation, no God in control. They say it is produced of sex desire and has no cause other than lust.
etam drishtim avashtabhya nashtatmano 'lpa-buddhayah
prabhavanty ugra-karmanah kshayaya jagato 'hitah
Following such conclusions, the demoniac, who are lost to themselves and who have no intelligence, engage in unbeneficial, horrible works meant to destroy the world.
(Bhagavad-gita 16.8-9)
The Supreme Dharma
The world stage is filled with representatives of dharma in goodness, passion and ignorance. They all push competing narratives about what real service to others entails. This can be painful and confusing to sincere seekers. Krishna offers care for the confused in Bhagavad-gita 18.66:
sarva-dharman parityajya mam ekam saranam vraja
aham tvam sarva-papebhyo mokshayishyami ma sucah
Abandon all varieties of dharma and just surrender unto Me. I shall deliver you from all sinful reactions. Do not fear.
This supreme dharma is known as bhakti, or approaching God through devotion:
sa vai pumsam paro dharmo yato bhaktir adhokshaje
ahaituky apratihata yayatma suprasidati
The supreme occupation [dharma] for all humanity is that by which people can attain to loving devotional service unto the transcendent Lord. Such devotional service must be unmotivated and uninterrupted to completely satisfy the self. (Srimad-Bhagavatam, 1.2.6)