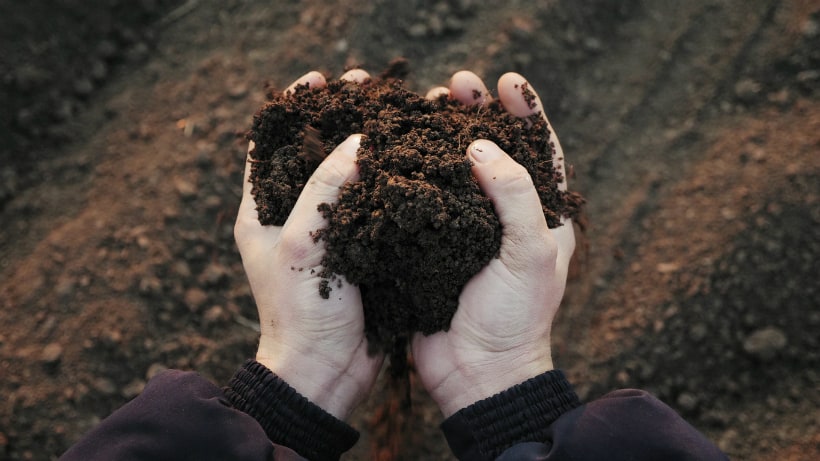 Matter is an eternal energy of the Absolute Truth, God. The soul and time are also eternal, but karma is temporary. Study of these five subjects helps us better understand the nature of our world, and is part of a spiritual practice which revives our innate satisfaction and joy.
Matter and its Forms
As soon as we say that matter is eternal, the question can be raised, "Why then is everything temporary?" If someone's house were destroyed by a bulldozer, all the parts of the house would still be there. The bricks, wood and so forth will have only changed their configuration.
Matter itself is represented in this example by the construction materials which are conserved, and material forms are the countless configurations of those materials. Material forms are temporary, but material energy, or matter itself, is eternal.
It is the fleeting material forms, the configurations, which the soul becomes attached to, not eternal matter itself. The pursuit of pleasure in material forms is the meaning of material identification, and it leads to limitations on the soul's eternality, perfect knowledge and bliss.
To prove that the soul is attached to material forms, rather than to matter itself, which is eternal, just imagine explaining that all the elements of the house are still there to the devastated former homeowner. Or maybe don't. It could be your face that gets reconfigured next!
How is it then that persons advanced in spiritual discipline are able to persevere and even experience joy in the face of disasters, like the one just mentioned? To answer this, we must distinguish between the two divisions of material forms.
Gross and Subtle Forms of Matter
In Bhagavad-gita, Krishna says, "Earth, water, fire, air, ether, mind, intelligence and false ego – all together these eight constitute My separated material energies." The first five energies are gross. The final three are subtle, and are collectively referred to as the mind.
The mind is viewed as a transitional interface between the worlds of gross matter, and of spirit. Advancement in spiritual discipline is measured by the ability to redirect the mind from its default downward, material orientation, up toward the spiritual realm, the soul and the Absolute.
This upward turn can be called detachment from matter, but it also represents a positive engagement of the mind in spirit. Just as attachment to enjoying material forms is material identification, the loving service of spiritual forms constitutes our real spiritual identity.
The mind is the pivotal factor in spiritual practice, as confirmed in the Amrita-bindu Upanishad:
"For humans, mind is the cause of bondage and mind is the cause of liberation. Mind absorbed in sense objects is the cause of bondage, and mind detached from the sense objects is the cause of liberation."
Making Friends with Matter
Since we've described how detachment from matter entails focusing the mind on spirit, it should also be clarified that matter is not evil. The Absolute Reality is unified. Matter, like spirit, is part of the Supreme Truth. This means that all energies are connected to divinity to some degree.
Spiritual energy is more intimately connected to God than material energy is. The sun's corona and the distant sun rays are both solar energies, but their heat is vastly different. Matter is a distantly connected energy of the Absolute, but it can still help us uplift our consciousness.
Understanding material nature through analysis of its functions and relationship to the Absolute helps us in two ways:
It grants appreciation for the wonderful artistry of the countless varieties of material form.
It provides us with inspiration to transcend the influence of material nature, and live a more spiritually-attuned life.
Matter and Perception
This is a big topic, so we'll just briefly touch on a few points that are important in the context of spiritual life.
Just Because You See Something Doesn't Mean It's There
In 1991, a scientific study suggested that hormone replacement therapy (HRT) reduced the risk of coronary heart disease (CHD). That suggestion was wrong. It turned out that having access to HRT and a reduction in CHD were both coincidentally easier for the wealthy participants in the study.
Those from a higher socioeconomic background could afford HRT, and typically, they also happened to have diet and exercise habits which reduced CHD. The false assumption that one caused the other was a classic case of mistaking correlation for causation.
It's important to remember that we're fallible beings who often make mistakes. Humility and open-mindedness are essential traits to cultivate on the spiritual path. On the contrary, dogmatic or narcissistic thinking can undermine any real personal growth.
When Perception Becomes Our Material Reality
There is an idea among some quantum physicists that matter takes on a form only when observed. Matter is meant to uplift the souls, so they are present together, but that doesn't necessarily mean that our perception brings matter into existence.
The material world undergoes cycles of creation and destruction at regular intervals of time, like the changing seasons. During destruction, both the souls and the material forms are no longer manifest. With no souls present, there's no need for matter, so both are periodically withdrawn.
In another sense, our thoughts do become matter since consistent, persistent thinking about something is important if we want to actualize it. Working purposefully, tirelessly and wisely brings thought into manifest reality. This is true regardless of the aim we're working toward.
Transcending Both the Mind and Physical Matter
Adherents to the so-called law of attraction believe that thoughts alone manifest reality, as if thinking were supreme. This is just the opposite of Skinnerian behaviorism, which considers thoughts to be merely insignificant by-products of our environment and behavior.
A more balanced sense of the interaction between thought and the physical world is described in Bhagavad-gita. It's called sankhya-yoga. By dovetailing both gross and subtle matter with the Absolute, it uplifts us beyond attachment to material forms, which is the aim of all yoga.
According to the Vedas, this present material life is something like a dream. The most basic principle of yoga practice is that you are not your body or your mind — you're a spirit soul, an eternal spark of pure consciousness. This present material life is something like a dream. Connecting with and living this truth is the beginning, middle, and end of self-realization.
Attachment to Matter
Since the soul is naturally beyond matter, why does matter so often control us? To the extent we want to enjoy material forms, our mind is directed downward to matter. That desire can become so frequent and intense that it disconnects us from spiritual joy.
The Vedanta-sutra says ananda-mayo 'bhyasat, we need happiness to survive. If we can't thrive in spiritual happiness, we seek happiness in matter. This of course is very lucrative for those holding the keys to the particular material form we seek. How much are we willing to pay?
Will we become prisoners in our own hearts? Out of desperation, we're vulnerable to manipulation by those who have what we want. Before we know it, we're being driven in personally meaningless directions, scavenging for hope from other prisoners, and against them.
"You just haven't tried this." or "You haven't tried it this way." Each culture has its own set of approved schemes for exploiting material forms for pleasure. But none of them can satisfy the soul's need to reconnect with the Absolute. So, the cycle continues, even across many lifetimes.
Detachment from Matter
Visualizing the desire to enjoy matter as a banyan tree, Krishna advises us in Bhagavad-gita:
"The real form of this tree cannot be perceived in this world. No one can understand where it ends, where it begins, or where its foundation is. But with determination one must cut down this strongly rooted tree with the weapon of detachment."
As stated earlier, another way of talking about material detachment is spiritual attachment. This is possible free of charge. Because spirit is eternal, only in connection with spiritual forms can the soul's perennial desires find fulfilment.
Bhagavad-gita 2.13: "The embodied soul may be restricted from sense enjoyment, though the taste for sense objects remains. But, ceasing such engagements by experiencing a higher taste, he is fixed in consciousness."