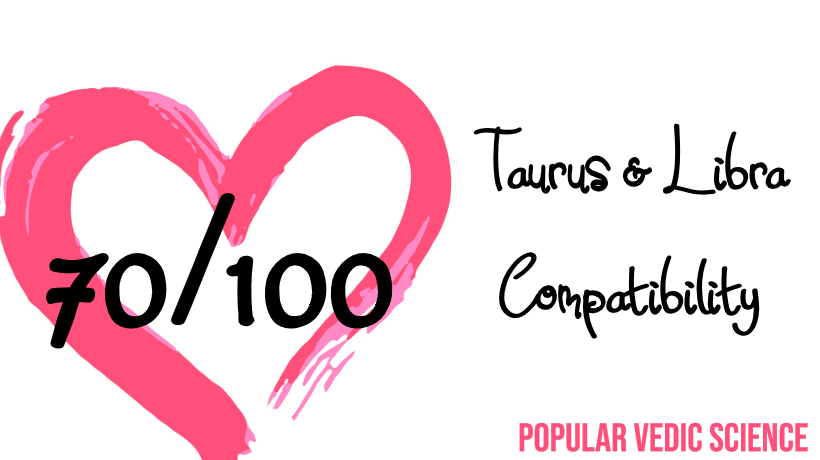 In this article we break down the astrological compatibility of Taurus and Libra signs, in terms of strengths and challenges in the relationship, romantic compatibility, communication, and more. We give tons of practical insights on how to nourish your relationship and overcome obstacles you'll likely face.
Recommended: Learn more about yours and your partner's overall personality, check out our complete guides to Taurus and Libra zodiac signs.
Taurus Overview
Sign of the Bull. Taurus natives are hard-working, determined, and have a big heart. However, they tend to show partiality to their own group, and can be callous toward outsiders.
Ruled by Venus. Venus is the planet of sensuality, fine food, the arts, and affairs of the home. Venetian individuals are fond of luxury and living the good life.
An earth sign. Those with a Taurus moon are grounded, thoughtful, and calm.
A fixed sign. Persons born under this sign are steady, predictable, and slow to change.
A feminine sign. This makes the native receptive, sensitive, and empathetic.
Core Strengths
Dutiful and hard-working
Easy-going
Thoughtful and contemplative
Caring and charitable
Main Weaknesses
Stubborn
Gullible and overly trusting
Sensual, prone to addictions
Libra Overview
Sign of the Scales. Libra natives are balanced and judicious. However, they can be somewhat selfish.
Ruled by Venus. Venus is the planet of sensuality, fine food, the arts, and affairs of the home. Venetian individuals are fond of luxury and living the good life.
A movable sign. Persons born under this sign are fluid, spontaneous, and fond of change.
A dual sign.Persons born under this sign are adaptable and multi-talented.
A masculine sign. This makes the native aggressive, bold, and thick-skinned.
Core Strengths
Thoughtful and intelligent
Good taste
Optimistic
Ethical
Main Weaknesses
May be condescending
Prone to restlessness
Indecisive
How Taurus Approaches Relationships
Taurus natives are loyal and committed partners, and their relationships tend to epitomize the saying "opposites attract." They just need to keep their stubbornness in check so that it doesn't come between them and their spouse. They should endeavor to find common values and interests that bring them and their partner together.
How Libra Approaches Relationships
Libra natives tend to have poorer luck in the realm of romance than those born under other signs. Relationships tend to spark quickly and start off with intense passion — but they may be short-lived or inconsistent. Librans should be sure to find a trustworthy and committed spouse. Otherwise, there is a risk of ending up heartbroken.
Planetary Compatibility
When assessing the compatibility of any two Zodiac signs, one of the first things to look at is the planetary friendships. Taurus and Libra are both ruled by Venus, the planet of love, beauty, and values. This shared planetary ruler provides a common ground, leading to a mutual appreciation for aesthetics, pleasure, and harmony. Both signs strive for a comfortable and balanced life, taking delight in the sensual pleasures of the world. However, the way they express their Venusian energy differs due to their elemental nature.
Taurus, an Earth sign, expresses Venus's energy in a physical and tangible way. They are practical and seek stability, comfort, and material security. They appreciate the beauty in the form of a comfortable home, good food, and physical affection. Libra, an Air sign, expresses Venus's energy more intellectually and socially. They are more focused on concepts like justice, balance, and interpersonal harmony. They appreciate beauty in ideas and relationships. While these differences in values can often be complementary, they may also lead to disagreement and tension in the relationship.
Strengths of the Relationship
One of the main strengths of a Taurus and Libra relationship is their shared love for harmony and beauty. Both signs appreciate a well-decorated home, good food, and the finer things in life. They can create a comfortable and aesthetically pleasing environment together, which both partners will enjoy.
Both signs also value peace and strive to avoid conflict. Taurus is generally easygoing and patient, while Libra is diplomatic and always seeking balance. This can lead to a peaceful relationship where both partners work to maintain harmony.
Another strength is the potential for mutual growth. Taurus can help Libra become more grounded and practical, while Libra can help Taurus expand their social horizons and see different perspectives. This can lead to a balanced and mutually beneficial relationship where both partners help each other grow.
Challenges in the Relationship
Despite their shared Venusian influence, Taurus and Libra can face some significant challenges in their relationship due to their different elements and modalities. Taurus, being a Fixed Earth sign, can be stubborn and resistant to change, which can frustrate the more adaptable and indecisive Libra. Conversely, Taurus may become impatient with Libra's indecisiveness and constant need for balance.
Their approach to conflict can also cause issues. Taurus tends to avoid conflict and can bottle up their feelings until they explode. Libra, on the other hand, avoids conflict by trying to please everyone and may not express their true feelings, leading to resentment and passive-aggressive behavior.
Another challenge could be their different social needs. Taurus is more introverted and may prefer a quiet night at home, while Libra is more sociable and enjoys going out and interacting with different people. This difference can lead to disappointment and misunderstandings if not addressed, as both partners may not feel fully supported by one another due to their differing needs and wants.
The Sexes at a Glance
The Taurus Man
Steady
Moral
Responsible
Thrifty
Stubborn
May be overweight
The Taurus Woman
Positive
Respectful
Motherly
Pleasure-loving
Sexy
Worldly
The Libra Man
Honest
Ethical
Well-liked
Prefers urban environments
Prefers to resolve problems indirectly rather than head-on
Follows the philosophy of "live and let live"
The Libra Woman
Magnetic
Neat
High-class
Peacekeeper
Good home-maker
Beautiful
Affectionate
Sincere
Secretive
Good with words
Romantic Compatibility
In terms of romance, Taurus and Libra can make a sweet couple. Both signs are ruled by Venus, the planet of love and beauty, which means they both have a strong desire for a romantic and harmonious relationship. Taurus, being an earth sign, expresses love in a physical and sensual way. They are affectionate, loyal, and like to show their love through acts of service. Libra, being an air sign, expresses love in a more intellectual and social way. They are charming, diplomatic, and like to express their affection through words of appreciation and engaging in social activities as a couple.
These different approaches to love can also cause misunderstandings. Taurus might find Libra's intellectual and social approach to love to feel superficial or inconsistent, while Libra might find Taurus's practical and sensual approach to be too possessive or materialistic. This difference requires understanding and compromise from both sides to make the relationship work.
Things You Can Do Together
Taurus and Libra can find common ground in activities that involve beauty, art, and luxury. They might enjoy going to art galleries, musical concerts, or fine dining restaurants together. Home-based activities, such as cooking a gourmet meal together or decorating their home, can also be enjoyable for both.
They might also enjoy nature-based activities, such as gardening or picnicking in a beautiful park. Taurus would appreciate the physical and sensory experience of nature, while Libra would appreciate the aesthetic beauty and tranquility.
Despite their differences, finding common activities that cater to their shared love for beauty and desire for a peaceful life can bring them closer and deepen their bond.
How Taurus and Libra Communicate
Communication between Taurus and Libra can be both harmonious and challenging. Both signs value peace and harmony, so they will strive to maintain a calm and pleasant tone in their communication. However, their different approaches can cause misunderstandings.
Taurus is straightforward and practical in their communication. They say what they mean and prefer to stick to the point. Libra, on the other hand, is diplomatic and indirect. They prefer to communicate in a way that maintains balance and avoids conflict, which can lead to them being indecisive or not expressing their true feelings.
Taurus might find Libra's communication style to be too indirect or indecisive, while Libra might find Taurus's communication style to be too blunt or stubborn. To improve their communication, Taurus needs to learn to be more patient and understanding, while Libra needs to learn to be more direct and decisive.
For each sign, there are different strengths and weaknesses. Rather than focusing on what you don't like about your partner, try to see their strengths. There will inevitably be differences in communication styles between you and your partner. The key is to find respectful ways you and your partner can express yourselves while still staying true to your core values.
Summary and Overall Score
On average Taurus and Libra natives score 70/100.  This makes Taurus and Libra moderately compatible signs. Their strengths are likely to help them overcome the challenges they will face in a partnership.
No two people are perfectly compatible. Thus, there is no such thing as 100/100 compatibility. For Taurus, the best score attainable is with a Virgo partner, which scores 84/100. The idea is that every relationship requires self-sacrifice, respect, and mutual effort.
Note: Astrological compatibility is a highly nuanced science, and it is always a good idea to get a complete reading from a skilled astrologer to learn about the specifics of your personal chart and your romantic compatibility with your partner.
The 12 Signs of the Zodiac
Learn about each of the twelve signs of the zodiac.