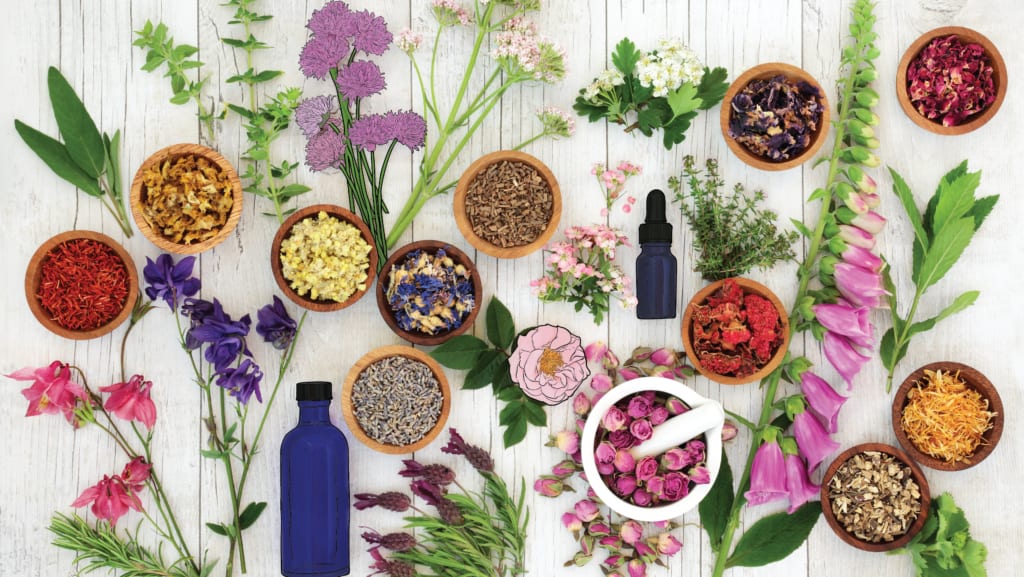 The condition of our hair can tell us a lot about our health. If you have thick and lustrous hair, chances are that most of the bodily systems are functioning well. However, if you notice your hair thinning, becoming very brittle or greying prematurely, this could be a symptom of doshic imbalance.
Bhringraj is the most commonly used tonic for promoting healthy hair. However, it does not simply enhance the appearance of the hair, but it penetrates the deeper cells, nourishing and strengthening them at the root.
What is Bhringraj?
Bhringraj (Eclipta Prostrata) is also known as the False Daisy and is a member of the sunflower family. It grows in humid tropical regions of countries such as India, Nepal, China and Brazil. Bhringraj is most notable for its support of healthy hair growth. However it can also be used to treat a wide range of health concerns.
Although it is tridoshic — meaning it balancing all three doshas — it is especially effective in pacifying pitta dosha and its associated symptoms. Bhringaraj calms the mind and promotes skin, liver and nerve health. Bhringraj cools the fiery pitta that can "burn" the hair follicles, causing hair thinning or premature balding. It is the go-to herb for anyone looking to boost healthy hair growth and is also often prescribed for other pitta-related issues.
Health Benefits
Supports healthy hair growth
Works against premature hair loss, thinning and greying by promoting hair thickness, colour and luster
Antioxidant, antibacterial and antiviral
Supports healthy functioning of the liver and lungs
Promotes healthy skin, bones and teeth
Strengthens the senses, promoting better sight, hearing and memory
Cooling and calming for the mind
Reduces headaches and migraine pains
Balances all doshas, but is helpful for pitta dosha in particular
Clears excess pitta from the nervous system and skin
When to Take Bhringraj
If you are experiencing symptoms of aggravated pitta, such as anger, hot-headedness, stress or repeated headaches, bhringraj would be a welcome addition to your cabinet. You may also look to bhringraj to treat skin complaints, such as fungal diseases or eczema, or the thinning, prematuring balding or greying of your hair. It can be taken in accompaniment with herbs such as neem for more intensified treatment of skin ailments, or other symptoms of excessive internal heat.
How to Use It
Bhringraj is most frequently available as an oil or as a powder. In its powdered form, ¼ – ½ tsp of bhringraj can be added to water and drunk once or twice daily, or as directed by your physician or practitioner.
As an oil, bhringraj is most commonly paired with a sesame oil base and can be applied and massaged into the hair, scalp, feet or any other chosen area. If you are able to, it's recommended to gently warm the oil before using it, as this increases absorption. Please note: bhringraj oil is intended for external use only and should not be consumed.
Contraindications
While there are no immediate instances in which bhringraj can be detrimental to health, it is important, as always, to consult your doctor or practitioner if you have any queries or health conditions to take into consideration. If you are pregnant, nursing, taking medication or dealing with a medical condition, it is essential to take extra care when implementing a new herb into your regime.