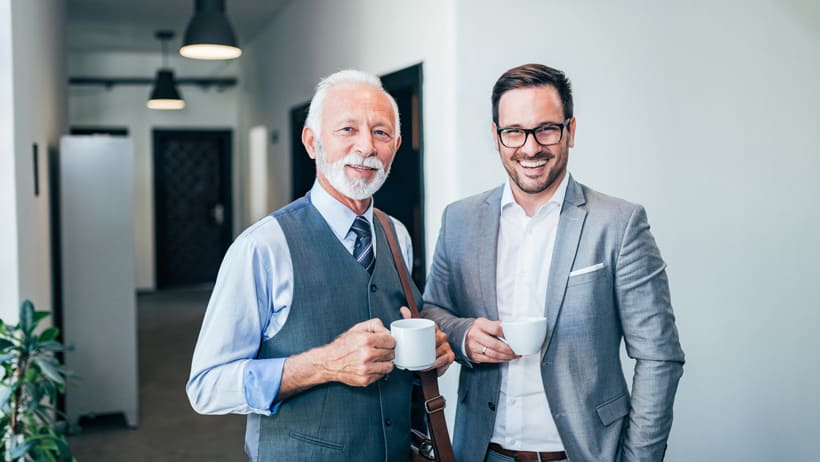 Beth's official work hours run from 8 a.m. to 5 p.m. On most days, she starts work at 7 a.m. and doesn't leave until 6 p.m. She then spends part of her evenings driving her kids around to their various after-school classes. After dinner, she often spends several hours responding to work emails, getting a head start on the next day's tasks, and packing lunches for her kids before she goes to bed. In the morning, the cycle starts all over again. On days that include unscheduled visits to the doctor, school volunteering activities, or other responsibilities, she has no free time whatsoever and always feels anxious or stressed about something.
Does this sound familiar? Read on to learn five steps you can take to achieve a better work-life balance.
Why Is Work-Life Balance Important?
These days, nearly everyone struggles with work-life balance issues at some point. Technology intended to make your life easier — from the internet and smartphones to remote desktops — actually just ensures that "work" never ends. This pushes work-life balance further out of reach for many people. While your reason to log more hours at work could stem from a desire to outperform your colleagues or the need to meet extremely high expectations set by your boss, overworking produces its own set of consequences. These include anxiety, depression, an increased risk of heart attack, and relationship problems.
Here's the good news: As hard as it may seem, it's possible to achieve a better work-life balance. The first step involves defining what work-life balance means to you. You may not find it feasible to divide your waking hours equally between work and your personal life, and that's okay. You can, however, organize your day so you have time to complete work tasks and still reserve several hours for family and leisure activities.
Here are five simple steps you can take to help strike the right balance between your professional and personal lives:
Step 1: Strive for Excellence, Not Perfection
Perfectionism is a common trait among overachievers. At the beginning of your career, perfectionism may deliver good results and help you move quickly up the ladder. But, as you grow older and take on the additional responsibilities of a family, this same penchant for perfection and desire to produce better work than others can set you up for long hours of toil.
If you're not careful, this same habit can follow you into your personal life. If you hesitate to invite friends over when your home isn't picture-perfect or stay up until 2 a.m. baking Instagram-worthy cupcakes for your daughter's preschool holiday party, you know how perfectionism can negatively impact your life.
You have the power to let go of perfectionism. Instead of striving to be the best at everything you do, aim for excellence. Every day won't be perfect, but you'll have the satisfaction of creating a healthier work-life balance.
Step 2: Revisit Duties and Responsibilities
Identify your goals and priorities so you can spend more time on what's truly important. Did you volunteer to coach your son's soccer and basketball teams as well as joining the school association? No wonder you find yourself hard-pressed for time in the evenings. Instead of trying to do it all, choose one activity that means the most to you and your son and focus on giving that your full attention.
At home, assign duties and responsibilities to everyone in the family. If they don't get done, they don't get done, and everyone must live with the consequences. Most importantly, don't feel obligated to step in and finish another family member's job. If money isn't a problem, you can even outsource small, time-consuming tasks like walking the dog or mowing the lawn.
Step 3: Talk to Your Boss
While it may prove challenging to negotiate a reduced workload for the same role and pay, you may find other ways to free up time in your day. If your company has flexible work-from-home policies, for example, ask your boss if you can work from home a few days a week. It could easily save you two hours of commuting time on those days without affecting your work in any way.
In addition, learn to say "no" if an activity doesn't align with your goals and priorities. If your colleagues plan to go out for drinks after work, it's okay to take a raincheck if you're not feeling up to it and would rather go home and rest.
Step 4: Schedule Personal Time
Scheduling some personal time in your calendar is probably the simplest and most effective way to create a better work-life balance. As strange as it may seem to block off a few hours to spend with your loved ones, it ensures you get to spend quality time with them without any interruptions.
Of course, be sure to make this personal time tech-free with no mobile phones or laptops fighting for your attention. Tell your boss and colleagues you're unavailable during these times and will reply to their emails or calls at a later point. Your job may bring you happiness, but your family should always be your highest priority.
Step 5: Stop Feeling Guilty
Don't compare yourself to the supermoms or superdads you see on television. They're not real. Pesky watermarks on the coffee table and store-bought cupcakes never hurt anyone. Stop worrying about what everyone will think — or what you think you should do — and start enjoying life.
Remember, the world won't end if your family eats takeout for dinner one day because you couldn't make it home in time to cook. Women, more than men, feel guilty when they take time for themselves. You aren't acting selfish, you're just practicing some self-care — and you deserve it!
A positive work-life balance can potentially reduce your stress levels, increase productivity, and promote good health. Try implementing some of the above guidelines today to be able to better balance your work and personal responsibilities and live a happy, healthy, and fulfilling life.