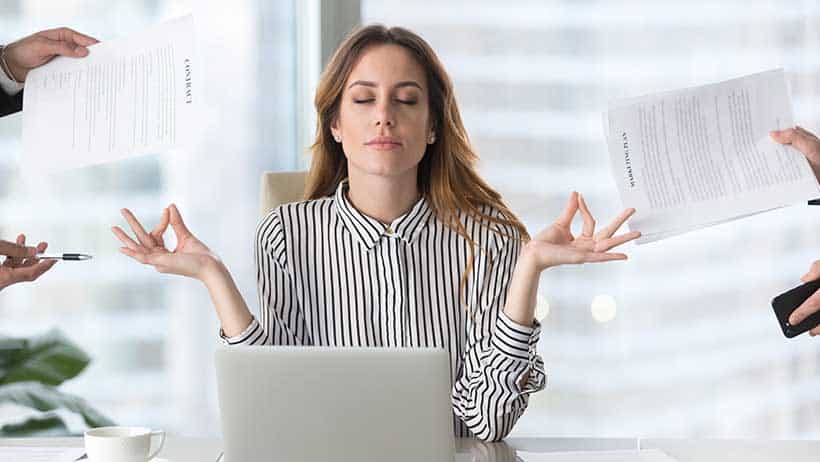 Establishing good relationships with your colleagues might seem like common sense, but it's not so common. No matter how well you perform your job, you'll find it very difficult to achieve your full potential if you can't develop and maintain good relationships with your coworkers and bosses. It's not fair, but your work relationships could make or break your career.
Read on to learn more about the importance of good relationships at work, what it takes to create them, and how you can build better work relationships.
The Importance of Good Work Relationships
Everyone should aim to establish and maintain good relationships with their colleagues, supervisors, and direct reports. Here's why:
Key Ingredients for Good Work Relationships
All good work relationships have several things in common: trust, respect, communication, and open-mindedness. When you have a strong bond with someone, it's easier to talk openly with them or share honest feedback. This then creates a strong foundation for further bonding and effective teamwork.
That said, work relationships continue to evolve with many growing more personal as the separation between work and home shrinks. The same LinkedIn study that established a connection between work relationships and happiness also found millennials more comfortable connecting with colleagues outside the office than baby boomers.
Tips for Building Better Work Relationships
Here are several do's and don'ts to keep in mind as you create and nurture your relationships at work:
Avoid Office Politics. Never indulge in gossip or spread rumors at work. If you can't say something nice about a person, don't say anything at all. Your personal opinion about someone is just that — personal. While you may enjoy the initial attention you receive from such conversations, it can very quickly come back to bite you. Whenever you experience a conflict with someone, talk to that person directly instead of wading into the dangerous waters of workplace politics.
Be Dependable. Coworkers and supervisors know they can depend on punctual people who complete their work on time, fulfill their promises, and take responsibility for their work and actions.
Accept Your Mistakes. Mistakes are part of human nature. If you make one, be humble and acknowledge your mistake. Don't try to pass the blame to someone else, which will only damage your reputation and your relationships with colleagues. Instead, apologize and look for ways to fix the situation.
Be Authentic and Credible. Don't fabricate information just to make it appear like you know everything. This habit will only damage your authenticity and credibility. If you don't know the answer to a question, admit it and tell your colleague you'll look into it and get back to them.
Share Praise Generously. People always want recognition for their work and to know that others notice and appreciate their efforts. If someone does a good job at work, be generous with your compliments — especially if you hold a leadership position. Share credit where it's due.
Keep an Open Mind. One of the biggest advantages of working in a team is the diversity of thoughts, opinions, and ideas each team member brings. Genuinely welcome different perspectives and take them into account when you make decisions.
Communicate Clearly and Transparently. Effective teamwork requires clear, transparent communication because it builds trust, increases productivity, and boosts morale. In contrast, poor communication can lead to stress and distrust. Always follow the proper chain of command, and ensure your message reaches the recipient in the manner in which you intended.
Don't Burn Any Bridges. Don't forget your former colleagues when you leave a job. As long as you remain in the same industry, your paths will likely cross again. Maintain your connections with them through professional networks like LinkedIn.
Use Caution on Social Media. As the lines between professional and personal lives continue to blur, don't take that as an excuse to go overboard on social media. Anything you say online remains there — forever. One misstep could destroy your reputation in professional circles.
Like any other relationship, building strong work relationships requires a lot of effort and commitment. Yet, the end results more than justify the effort. Always treat your colleagues as you want them to treat you. Finally, remember that, while many companies encourage employees to connect on social networks, different employers may have different social media policies. Take a cautious approach — especially as you start a new job — and carefully review your company's social media policies.