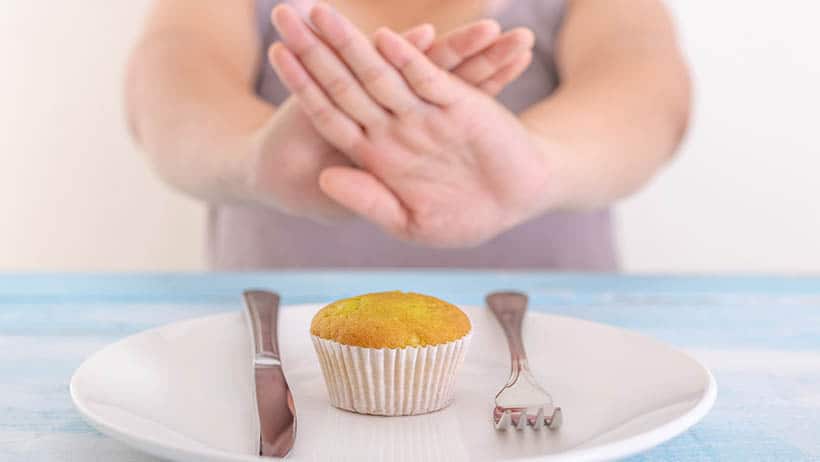 As you plan your first fast, it's natural to have lots of questions around fasting, the different methods, and their potential benefits and risks. Here are answers to 10 common questions about fasting.
1. What Is Fasting?
Fasting is the practice of abstaining from food for a defined period of time for religious, spiritual, or health reasons. You can abstain from all food or just some foods, and a fast can last for a short duration of 24 hours or less or up to 72 hours.
Unless explicitly forbidden by religious rules, most people drink water and other no-calorie beverages like unsweetened tea or coffee during a fast to avoid dehydration. People who suffer from medical conditions should not attempt fasting without consulting a doctor.
2. What Is the Purpose of Fasting?
While the exact duration, reasons, and customs may differ, almost all major religions — including Buddhism, Hinduism, Christianity, Judaism, and Islam — practice fasting as an act of spiritual cleansing, to get closer to God, or as a method of penance. Social activists also use fasting as a gesture of protest or solidarity with a cause.
In recent years, people started to practice fasting for its potential health benefits — from weight loss and overall health improvement to an increased lifespan.
3. Can Fasting Help Me Lose Weight?
Research shows that intermittent fasting, which involves short periods of eating followed by short periods of fasting, can help people lose weight and stubborn belly fat by lowering their daily calorie intake. Fasting also lowers insulin levels and increases human growth hormone (HGH) levels in the body, both of which support fat loss. In addition, short-term fasting can help you lose weight by boosting your metabolism by 3.6 percent to 14 percent.
4. How Often Should I Fast?
There's no right or wrong answer regarding fasting frequency. As long as you're healthy and follow safe fasting techniques, you can practice fasting as often as every day. Daily intermittent fasts, in which you fast for 16 hours and eat during the remaining eight hours, offer one common fasthing method. You also can choose to follow the 24-hour fasting method, in which you fast and feast on alternate days. Another variation of this method is the 5:2 method, in which you eat normally on five days of the week and fast (or reduce your food consumption to 25 percent of your normal daily caloric intake) on the remaining two days.
To maximize the benefits from fasting, you may need to fast regularly. However, regular fasting may put you at risk for nutritional deficiencies so you may want to consider taking a nutritional supplement.
5. Can I Drink Water When I Fast?
The food you consume typically provides 20 percent of the water required by your body. That makes it vital to drink water when you fast to avoid dehydration. Aim for two to three liters of water every day. No-calorie beverages, such as unsweetened tea or coffee, also make good choices and can help fill your stomach and reduce hunger pangs during a fast. Try to avoid artificially sweetened drinks during a fast because they can cause your insulin levels to spike suddenly.
6. Is Fasting Safe?
Studies show fasting as generally safe for healthy, well-nourished individuals. While you may experience some discomfort, mood swings, or headaches when you first start fasting, it usually goes away after time.
However, people with medical conditions or eating disorders, pregnant or breastfeeding women, and children should not fast. If you suffer from diabetes or take regular medication, always consult a doctor before trying any new fasting regimen. Finally, conduct a fast of more than 24 to 72 hours only under medical supervision.
7. What Happens to My Body When I Fast?
The human body normally depends on glucose for energy. When you fast, your glucose level declines and your body begins a process called gluconeogenesis in which it starts producing its own glucose using fat and other materials stored in your body. Fasting may also be accompanied by hormonal changes, such as changes in levels of insulin and human growth hormone. If fasting continues and your body runs out of all energy sources, it will enter starvation mode — a very serious situation to avoid.
8. What Are the Health Benefits of Fasting?
Many people believe fasting offers several benefits, including weight loss and improved cardiovascular and brain health. Other potential health benefits include reduced levels of inflammation, a lower risk of cancer, lower blood pressure, lower blood sugar levels, a stronger immune system, increased longevity, and protection against diseases like Alzheimer's.
9. For How Long Should I Fast?
Fast durations vary greatly across different methods of fasting. The most common fasting method — daily intermittent fasting — involves fasting for 16 hours and then eating during the remaining eight hours.
Other types of intermittent fasts include 24-hour fasts and alternate-day fasts. Unless you're pregnant, breastfeeding, younger than 18 years old, or suffering from health conditions or eating disorders, it's generally safe to complete a 24-hour fast. However, never fast for more than 72 hours without medical supervision.
10. How Do I Break a Fast?
The longer the fast, the more attention you should pay to your post-fast routine and diet. If you are fasting for religious reasons and didn't drink any liquids during the fast, start with water. Next, move on to light, easy-to-digest foods like cooked vegetables and soup. Chew your food well, and eat slowly. Don't try new foods when you break a fast; instead, eat foods commonly found in your regular diet.
Importantly, resist the temptation to overeat. While it's normal to want to make up for the fast by indulging in your favorite foods, eating a heavy meal after a fast can cause bloating and stomach pain.