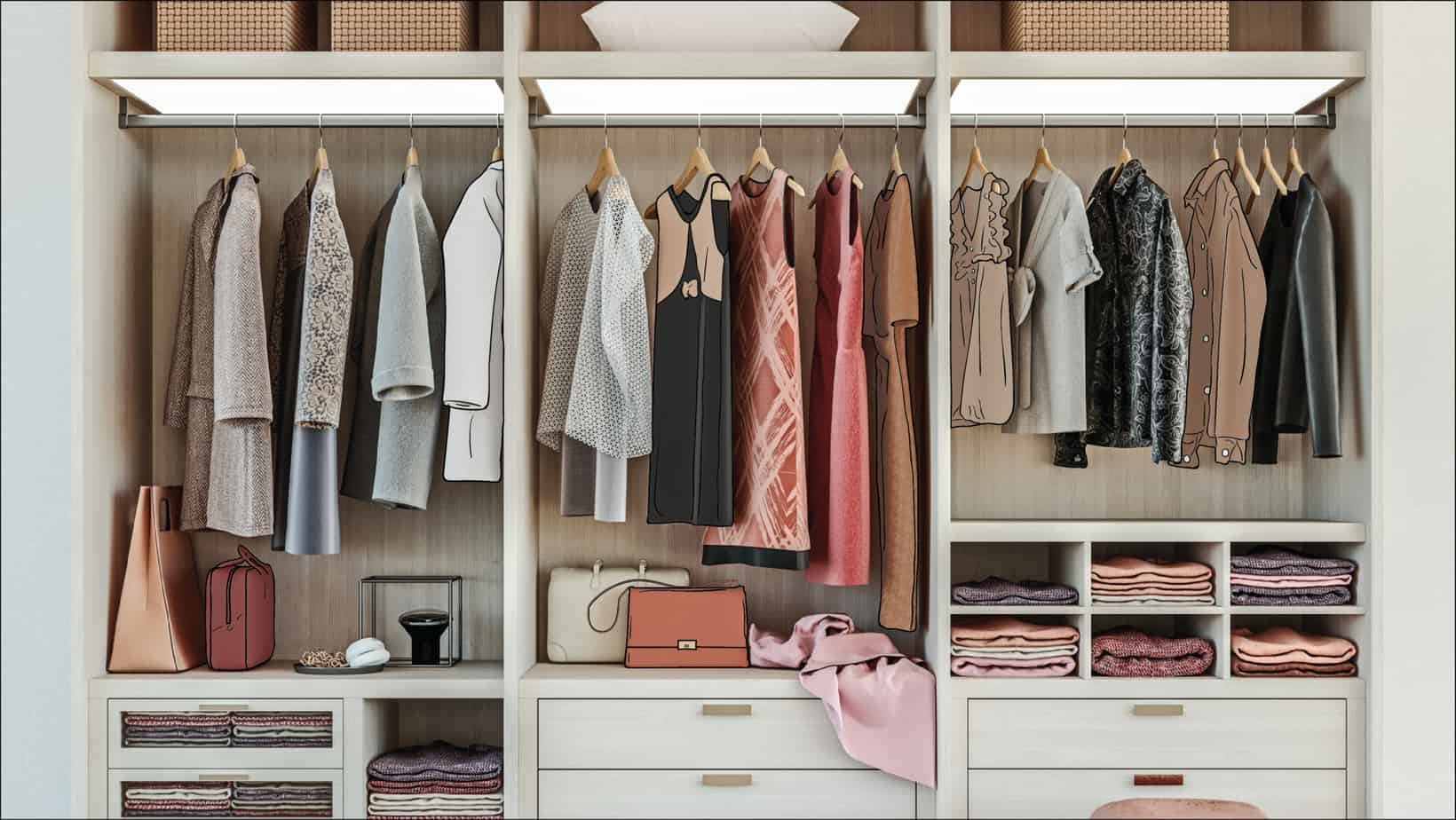 The KonMari Method™ is Japanese tidying expert Marie Kondo's prescribed approach to organizing a home. In her best-selling book, "The Life-Changing Magic of Tidying Up," Kondo says if you properly declutter and organize your home just once, it'll remain tidy and you'll never have to do it again. This method captured the interest of millions of people around the world based on its unique philosophy and approach, which encourages you to look inward and choose joy.
Read on for an overview of what the KonMari Method actually entails and how it differs from other approaches to organizing.
The KonMari Method's Basic Rules
The KonMari Method includes six basic rules:
Commit Yourself to Tidying Up Everything. The KonMari Method prescribes tidying up everything at once instead of taking baby steps. That means you must commit yourself to see this process through. It may take anywhere from a few hours to several days, depending on the amount of stuff you have. A long weekend during which you have nothing else planned may offer a good time to start. Once you make your commitment, you can begin to put the method into action.
Imagine Your Ideal Lifestyle. Before you begin the KonMari Method, ask yourself why you want to do it and what your life will look like once you complete this effort. Envisioning the home and lifestyle you want to have — maybe you picture yourself stress-free and happy or hosting parties in your newly clean and organized home — can help motivate you to keep working toward your goal when you hit a roadblock.
Finish Discarding First. The KonMari Method advises discarding any unwanted items first and then organizing what remains. Before you throw an item away, be respectful and thank it for its service. Then, let it go.
Tidy By Category, Not By Location. While most organizing methods advocate tidying up room by room or step by step, the KonMari Method recommends working by category. Why? Because most people don't store the same type of item, such as clothing, in just one place in their house. You may have clothes in your closets, dressers, under a bed, or even in storage. Instead of tackling just one location — like a closet or dresser — you tackle the whole category. This avoids the confusion that can arise when you try to organize the same type of item distributed across multiple locations.
According to the KonMari Method, the five main categories — in this specific order — include clothing, books, papers, miscellaneous items, and sentimental items.
Follow the Right Order. The KonMari Method breaks down the five main categories of items further into a checklist set up in a very specific order. For best results, be sure to follow that order exactly. The Apartment List website offers a free, printable sample checklist if you don't already have the book.
Ask Yourself If an Item Sparks Joy. The KonMari Method's main goal is to keep only those items that give you joy so you can, ultimately, lead a happier life. As you tidy up and organize your belongings, you also must sort through your possessions and decide what to keep and what to toss. Recognizing which items give you joy may seem difficult at first, but, according to Marie Kondo, you'll get better at it as you go along.
Keep in mind that the items that give you joy don't always have to possess a monetary value. If you really like something and it brings you joy, then you should keep it — regardless of what someone else may think. If you end up with bags of stuff you've decided to "let go" using the KonMari Method, consider donating or recycling as much as possible before you toss the rest in the trash.
How the KonMari Method Differs From Other Approaches
The KonMari Method differs from conventional organizing strategies in several ways. Specifically, the key differences focus on these five principles:
You Don't Have to Tidy up Regularly. The KonMari Method doesn't prescribe making decluttering a part of your daily routine. If you do it right the first time, you will never have to do it again.
Storage Racks and Containers Don't Solve the Problem. According to Marie Kondo, putting things away out of sight only gives you the illusion of removing clutter.
Store Like Items With Like. The KonMari Method specifies storing similar items together and advises against storing items of the same type scattered across multiple storage areas.
Everyone Follows the Same Method. The KonMari Method is strictly "one size fits all" regardless of your personality.
Tidying Is Personal. According to the KonMari Method, you should tidy up on your own without anyone else's opinions influencing your decisions. In addition, this method prohibits you from throwing away anyone else's belongings without their permission.
Getting Started
Because clothing represents the first category in the KonMari Method, start by removing clothes from everywhere in your house and placing them in one big pile. Next, pick up each item in your hands and ask yourself if it brings you joy. If the answer is "no," thank the item for fulfilling its purpose and put it aside to discard. Move on to the next category only after you finish the previous one. When you arrive at the miscellaneous items, or "komono," category, remember that it includes everything else in your home — from kitchen tools to makeup.
Marie Kondo also recommends a very specific method of folding clothes for maximum efficiency, which you can learn by watching this video on YouTube. Folding and storing clothes in this manner instead of stacking them allows you to see them more clearly.
Do you need a bit more inspiration to start decluttering your home using the KonMari method? Try watching Marie Kondo in action on her show, "Tidying Up with Marie Kondo." In each episode, she visits real-life families and helps them change their homes and their lives.