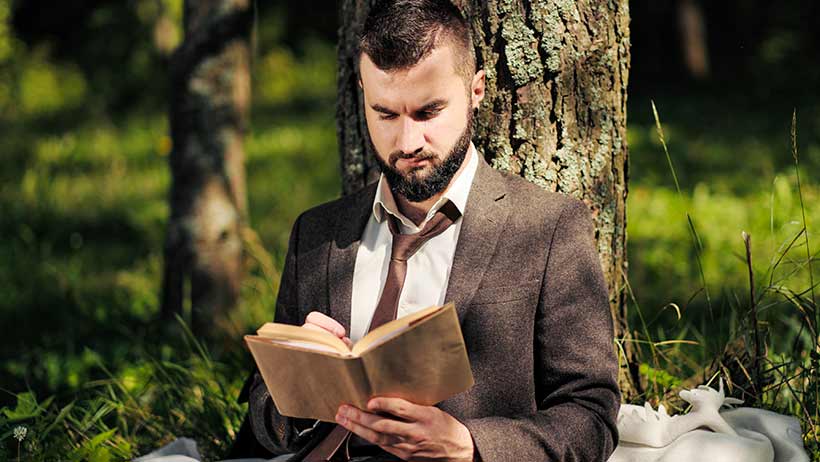 Starting a journal is a transformative practice with the power to change your thoughts, your actions, and, ultimately, your life. It provides adequate space to jot down your deepest thoughts — both joyful and troubling. It also fosters a conversation with the self, enabling you to talk yourself through your fears, fixations, and daily occurrences.
Let's take a closer look at four key reasons to begin a consistent journaling practice.
1. Journaling Heals Anxiety and Depression
Journaling makes a wonderful tool for healing anxiety and depression because it gives individuals the space they need to unravel their neurosis, phobias, and mental fixations.
Medical professionals even consider journaling an effective cognitive behavioral therapy (CBT) tool. Research shows CBT currently offers one of the best treatments for depression and anxiety. This is due to CBT's ability to help patients see deeply into the narratives and thought processes that cause their mental afflictions. Some researchers also found CBT as effective as medication in treating anxiety and depression.
Journaling excels as a CBT tool by helping patients work out their anxieties on paper. Similar to other CBT methods, such as meditation and exposure therapy, journaling works by changing people's perceptions entirely.
2. Journaling Can Help You Know Yourself
The ancient Greek philosopher Socrates once said, "To know thyself is the beginning of wisdom."
The modern world often tells people how to dress, act, and live. Social media, for example, presents unlimited access to diverse styles, ways of living, and potential goals. How can you come back to yourself? How can you figure out your individual purpose and goals?
Journaling provides a great place to start. By journaling, you can access and tend to your own psyche and identity. Writing reflectively allows you to dig into what makes you an individual with specific feelings, needs, and aspirations.
For example, imagine you turn to your journal as an outlet after a hard day. You begin writing about the hurtful thing your coworker said and how it made you feel. As you continue writing, you suddenly realize your pain stemmed from your own deep wounds and insecurities.
Journaling not only helps people tend their wounds, but also allows them to explore their thoughts and feelings during times of great change and uncertainty. Writing can bring clarity to big decisions as well as an unforeseeable future.
3. Journaling Sparks Creativity
Journaling is a type of writing — an art form with a long history of sparking creative thought.
A desire to sharpen your creative problem-solving skills is an excellent reason to start journaling. Feeling stuck isn't fun, whether it involves an artistic project, work assignment, or relationship issue. Here are a few scenarios in which journaling can help you find a creative solution:
It can destroy writer's block. When you experience writer's block, you may find it difficult to get even one more word down on the page. In contrast, journaling offers a spontaneous style of writing that captures your stream of consciousness. You just write what you feel without hesitation. This is how journaling can help move you past a writer's block.
It can help you successfully navigate a relationship issue. Everyone faces relationship issues at some point in life. If an issue seems unsolvable, remember there's always a creative way to harness effective solutions. You often can find those solutions through journaling. By writing about what's happening in the relationship, you may realize exactly how to fix things. It's common to come to these types of conclusions through journaling.
It can help you in your work environment. Finding creative solutions to complex issues is a common workplace challenge. This requires a lot of critical thinking, and journaling can prove effective for processing specific work scenarios that need unraveling. You may think more clearly as you jot notes down on a page.
4. Journaling Helps Store Memories
This is a classic reason to begin and keep a journal. It's an interesting experience to look back on what you wrote and felt at any given point in time. Here are a few journaling ideas that can help you record memories for the future:
Keep a travel journal. It's an unbeatable way to reflect on and recall your new, incredible experiences abroad. It also will allow you to easily look back on your journey during the "post-travel blues phase" that often occurs once travel ends.
Keep a gratitude journal. This type of journal not only helps you practice gratitude, but also recall your past experiences. Often, the things for which we are grateful are reflections of our mentalities at given points in time. This form of journaling creates checkpoints in your life that you can review later.
Keep a reflection journal. Commonly known as a diary, this type of journal provides another good way to store memories. Not only will you process your emotions through this form of journaling, but you'll also create something to look back on with humor and understanding.
Getting Started
If you're ready to start journaling, buy a journal that really attracts you. Why? You're likely to write in it more often — and consistency is critical to uncovering the benefits of journaling. By keeping a regular journal, you open doors to more creativity, self-knowledge, and healing.