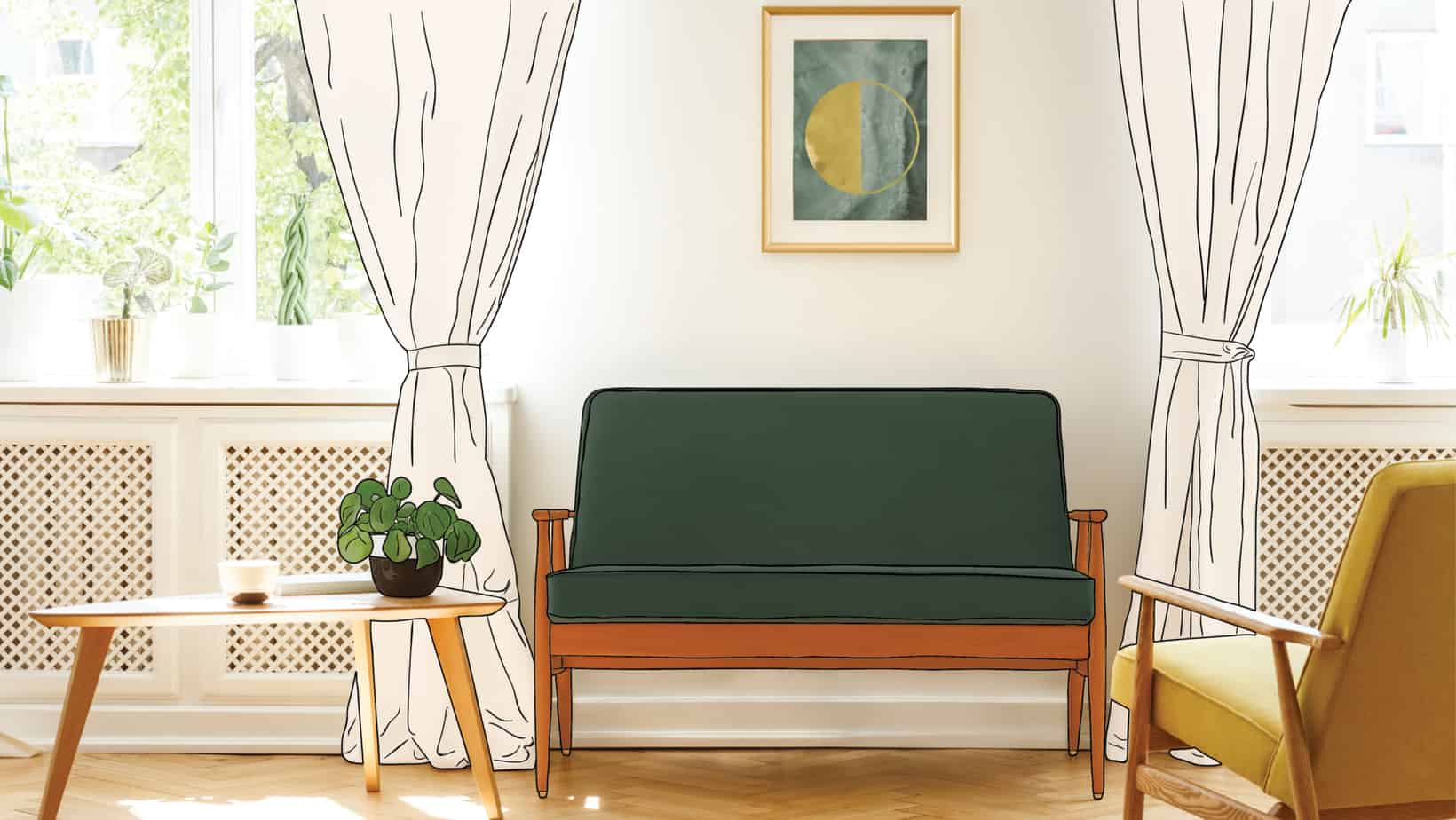 Yes, those clutter-free rooms you see on Instagram and Pinterest are real — and you, too, can have them. Decluttering and organizing your home doesn't just make it look pretty and inviting. It also improves your mood and productivity. Here are eight of the best tips to help you live your life clutter-free.
1. Buy Only What You Need
While a sale may seem too good to pass up, do you really need a turkey-shaped serving platter? Do you have a place to store it the rest of the year? Buying seasonal or festive-themed items limits their use to just one or two days a year and they end up taking useful storage space in your cabinets or closets the rest of the time. Here's a list of 10 common items you shouldn't buy if you want to have a clutter-free home.
Living clutter-free doesn't mean you never buy anything. Of course, you can always purchase something you really need — just make sure you follow the "one in, one out" rule. This will ensure you never have to worry about running out of space.
2. Find a Place for Everything
This is one of the very best decluttering tips. Items you don't need may not always represent the only cause of clutter in your life. If you don't keep your belongings organized, they also can create a messy, cluttered environment.
Designate specific storage spaces in your home for things like books, shoes, remote control devices, and more. For example, use a tray to keep small items like your keys or your wallet corralled and organized. Having a place for everything in your home makes it easy to put them away while reducing the chance of items living on your kitchen table or countertops. Ideally, designate an item's storage space close to the area of its use. If you have to walk to the other end of your home to put something away after using it, you may be less likely to do so.
Similarly, don't discount the importance of having one or two permitted "clutter spots" in your home. A junk drawer in the hallway for common, frequently used items like pens and sticky notes will make your life much simpler.
3. Put Stuff Away
As an extension of the previous tip, try to create a habit of putting things away immediately after use. You'll soon start to notice a difference in the way your home looks, which should give you enough motivation to continue the habit.
4. Maximize Your Storage Areas
You likely have several hidden storage spaces in your home that you could use more effectively. For example, hang an over-the-door basket rack on your pantry door to corral all the knickknacks that don't have a rightful place on your shelves. In addition, buy multipurpose furniture pieces, such as a storage ottoman or a headboard with a built-in bookshelf, to house items you use daily.
5. Bring Less Clutter In
If you can stop clutter from entering your home, you can take a giant step toward your goal of living a clutter-free life. But how do you differentiate between something you want, which will soon turn into clutter, and something you actually need? Start by asking yourself if the item has a specific purpose or if it's just "nice to have." More importantly, how does this item fit into your home? Make sure you answer these important questions before each purchase.
Going paper-free is another way to minimize the clutter entering your home. Sign up for electronic bills and statements. Scan other documents and store them in an electronic format to save space and reduce clutter.
6. Embrace Minimalism
Do you love kitchen gadgets? Do you have at least five juicers and three salad spinners hiding in your kitchen cupboards? If you're guilty of buying the latest, must-have, specialized kitchen tool only to banish it to the back of a drawer when you realize how cumbersome it is to use, you're not alone. Move the space-sucking gadgets you rarely use to your garage or attic. Your kitchen shelves should only house the tools and appliances you use often.
Next, take it one step further and cut out the free gifts, samples, and secondhand purchases you don't really need. A clutter-free life is a simple life.
7. Establish — and Stick to —a Decluttering Routine
Life happens, and stuff can accumulate over time — unless you create and maintain a decluttering routine. Ideally, you should declutter every day. Just before you turn in for the night, spend five to 10 minutes going through the main living areas in your home and put everything back into its proper place.
You also can develop a decluttering calendar to help you decide what you should clean at which times of the year. For example, the start of a new season makes an excellent time to sort through your closet and decide which items to toss before you pack the rest up for next year.
8. Involve Your Family
You'll have a better chance of reaching your goal to live a clutter-free life with the support of your family. It's very easy to feel discouraged when your own family constantly thwarts your efforts to keep your home clean and organized. Make your kids responsible for keeping their rooms clutter-free. This also helps to teach them ownership and accountability from a young age. If you find it difficult to get your spouse on board, check out this blog post for tips on how to declutter when your spouse doesn't share the same goal.
The good news about decluttering is that the more you do it, the easier it becomes. So don't treat yourself too harshly if you stumble once or twice. Just make sure you get back on track as soon as possible.