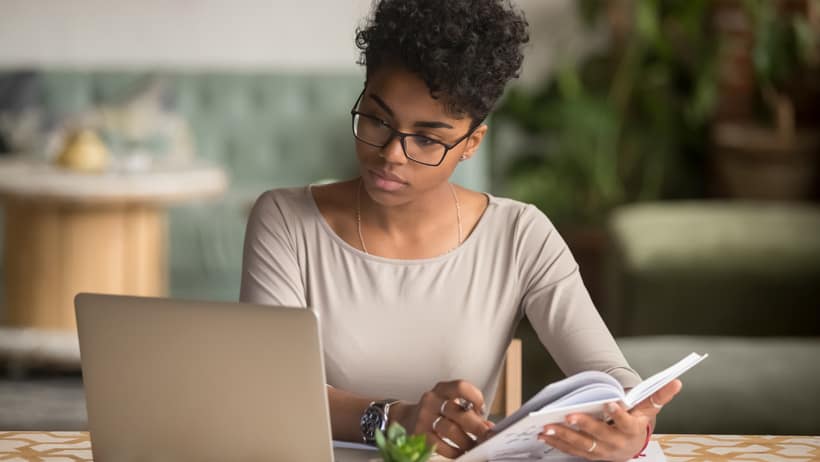 Henry Ford famously said, "Anyone who stops learning is old, whether at 20 or 80. Anyone who keeps learning stays young."
Gone are the days when your learning ended with a college degree. As human knowledge rapidly increases alongside the latest technological advances, skills that once dominated the workplace can lose their relevance quickly. In fact, Generation Z faces a higher risk of professional obsolescence than Millennials — and this trend is more common within certain industries. For example, software engineers must revamp their skills every 12 to 18 months to stay relevant. Professionals in marketing, law, and finance face similar situations.
That makes continuous learning more important than ever. Read on for more details about the practice of continuous learning, why you should make it a habit, and tips to help you get started.
Continuous Learning 101
Continuous learning refers to the ongoing development of skills, knowledge, and abilities through diverse avenues, such as reading books, magazines, and online articles; participating in industry conferences and seminars; listening to podcasts; and joining new skill development programs.
While many people use the terms "continuous learning" and "lifelong learning" interchangeably, they can have certain minor differences based on the context of the reference. For instance, continuous learning often refers to a formal commitment to a program for a specific purpose, such as obtaining new skills. However, lifelong learning usually refers to an informal decision to make learning part of your lifestyle. Regardless of the terminology, you can become a lifelong learner if you make continuous learning a lifelong habit.
Why You Should Make It a Habit
Some people compare learning and skills development to other long-term goals like staying healthy, eating right, or even being a good person. You can't wake up one morning and say that it's "complete." It's an ongoing process. Every day offers you a new chance to get a little bit better at something than you were yesterday. If you're not convinced, here are five more reasons why everyone should put more effort into making continuous learning a lifelong habit:
It Makes You a Top Performer. Continuous learning helps you stay aware of the latest trends in your field and develop your skills accordingly — thereby making you a valuable asset to any company. It also makes you marketable and increases your job security. If your company decides to go in a new direction one day, your additional skills might make all the difference in whether or not you still have a job.
It Improves Your Confidence. When you master a new skill, it gives you a feeling of accomplishment and trains you to become more adaptive to change. Both can make you more confident in your abilities and better prepared to take on any challenges that come your way.
It Makes You More Innovative. Learning new skills opens your mind to new ideas and new possibilities that may just help you create innovative solutions to challenging problems. It can widen your perspective and give you a chance to see the same situation from different viewpoints.
It Opens New Avenues for Growth. As you expand your skill set, you'll gain more recognition as well as new opportunities to advance your career. You also can make a convincing argument for additional responsibilities or a raise. Remember, every new role or responsibility you take on will give you more chances to learn new things.
It Keeps Your Brain Sharp. Just like your body, your brain needs exercise to stay healthy. Research shows that learning a new skill through a structured program can stimulate new brain cell production and slow down cognitive aging — even in late adulthood.
How to Create a Continuous Learning Habit
The biggest roadblock to continuous learning is a lack of time. The average employee has very little time during the workday to spare for learning. Fortunately, more companies now recognize the importance of continuous learning to sustaining their competitive edge and make it a priority. From providing formal training programs and access to new tools to offering financial support and incentives for ongoing professional development, many companies now provide different ways to keep employees engaged and learning in order to boost productivity and deliver a better customer experience.
However, while employers can play a vital role in fostering the habit of continuous learning, individuals should take ownership of this self-driven goal. Obviously, you must first decide what you want to learn and how you want to accomplish that. For example, visual learners learn best from books and images while auditory learners enjoy listening to podcasts and lectures. Kinesthetic learners, on the other hand, learn by doing things. Here are a few tips to help you get started:
Block off time in your daily schedule for learning. Make it a priority to read articles, blog posts, or magazines related to your field of work for 30 minutes each day. If you find something specific that sparks your curiosity, consider pursuing the subject in more detail.
Talk to experts in the field and learn from their successes and failures.
Join an industry-related association.
Find ways to practice and use your newly acquired skills in your daily work because you only truly learn something when you apply that knowledge.
Take an active role in professional forums and online communities.
Propose a new professional development program at your company if it currently lacks sufficient resources for continuous learning.
Fuel your hunger for more knowledge with new learning opportunities.
Thanks to modern technology, it's easier than ever to learn a new skill. Don't fall prey to the common misconception that you've already learned all you need to know. The world constantly evolves — and so does human knowledge. If you don't take advantage of the opportunities presented to you to learn and grow, someone else will.