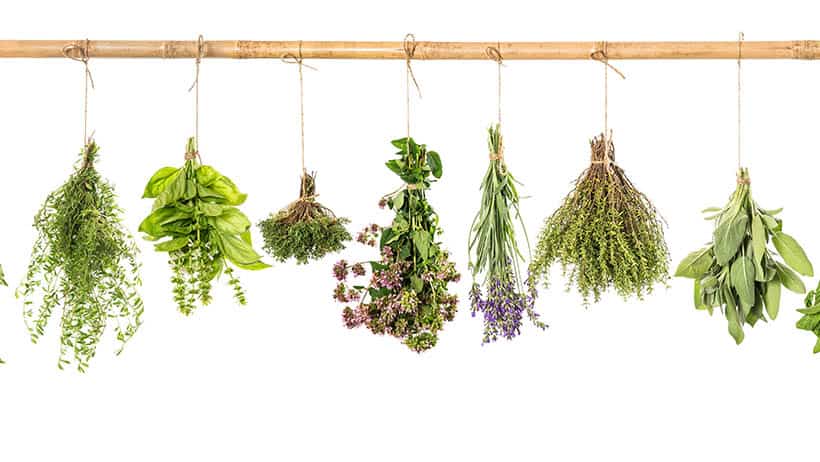 Shatavari is a powerful and highly revered medicine within ayurveda. Most commonly known for being hugely beneficial for women as a reproductive tonic, shatavari is equally beneficial for men. Nevertheless, shatavari should not be pigeon-holed solely as a reproductive health agent — it's healing sphere of influence spans numerous other organs and tissue layers.
What is Shatavari?
Shatavari (Asparagus racemosus) is a beautiful and graceful member of the wild asparagus family. Its medicinal components are found in its numerous thick, tuberous roots. This is the source of the name "shatavari": shat translates as 'one hundred', and avar means 'below'. It is therefore known as the plant that has 'one hundred roots below'.
Another translation of the name points to shatavari's famous potency as a female reproductive tonic. Vari can be translated to 'husbands', and shatavari is sometimes known as "she who has one hundred husbands." The insinuation is that the herb gives a woman the means by which to satisfy one hundred husbands.
Yet another name for shatavari — directed this time at the male reproductive system — is "the many heired." The cooling, sweet and unctuous properties of shatavari are just as supportive to the male reproductive system as the female, and this name hints at its ability to provide men with 'many heirs'.
Aside from its reproductive potency, shatavari has been used traditionally to pacify cases of excess vata or pitta doshas in other organs and bodily tissues. Due to its calming, nourishing and building nature, shatavari is beneficial to anyone looking for a more grounding and supportive herb. These qualities do, however, increase kapha dosha, and shatavari is therefore not advised for anyone with a kapha-predominant constitution.
Health Benefits
Supports the healthy functioning of the male and female reproductive systems
Maintains hormonal balance
Supports a healthy menstrual cycle
Supports women transition through the natural phases of hormonal life with ease (puberty, pregnancy, nursing, post-partum and menopause)
Develops healthy levels of breast milk production
Increases fertility for women
Stimulates sperm production for men
Packed with naturally occurring antioxidants
Boosts the immune system
Cools and soothes the digestive tract
Promotes healthy bowel movements
Helps to moisturise the respiratory tract
Rejuvenates the blood
Boosts energy and strength
Increases sense of overall wellbeing
Balances vata and pitta doshas
When to Take Shatavari
If you're experiencing discomfort, irregularity, or are just looking for a little support in your reproductive health, shatavari is a go-to herb. The cooling, oily and nurturing qualities of the roots penetrate deeply into the reproductive tissues, supporting hormone balance and increasing fertility.
Shatavari can also be taken to combat excess pitta or vata in the body. For example, if you experience excess pitta in the digestive system (which may present itself as acid reflux, heartburn, or IBS) shatavari will cool and soothe the digestive tract and give the stomach a mucous lining to combat heat or acidity.
If you suffer from dry lungs or experience excess heat in the respiratory system, shatavari is an excellent aid to cooling, moisturising and alleviating heat.
As a rasayana, or rejuvenative, shatavari is able to adjust to the needs of the body and the mind. For those with aggravated vata in the mind, shatavari relaxes and nourishes the nervous system, reducing anxiety and stress.
How to Use It
Shatavari can be taken as a powder. The traditional way of taking shatavari is by mixing ¼ to ½ teaspoon of powder into a glass of warm milk, sweetened with some honey if desired. To really reinforce the building and oily quality of the herb, shatavari powder can also be stirred into ghee.
Shatavari can also be found in capsule form. This might be a preferred means of taking the herb for those who dislike the flavour of the powder or who find the tablet more convenient.
Liquid extracts of shatavari are another option which is both convenient and easy for the body to assimilate.
Contraindications
There are no noted side effects to the oral use of shatavari. However, as a member of the asparagus family, it should be avoided by anyone with an asparagus allergy. Shatavari is also best avoided by those with symptoms of excess kapha dosha, congestion or ama.
As with considering any new herbal addition to your regime, it is important to do thorough research. If you are taking any medication, or if you have a medical condition or symptom to take into account, it is always best to consult your healthcare provider or an ayurvedic practitioner.