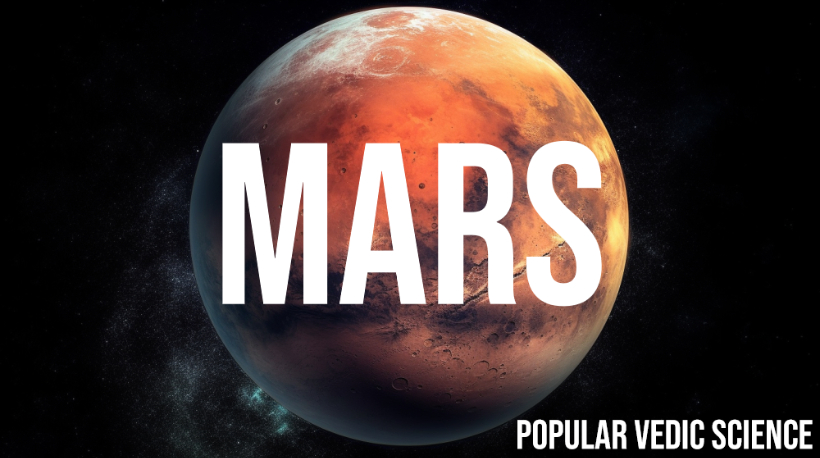 In the ancient science of Vedic Astrology, each celestial body possesses unique qualities and influences, casting profound impacts on human lives. Among these celestial entities, Mars holds a distinctive position. Often perceived as the war general in the planetary court, Mars is historically associated with masculinity, power, and warfare. In Roman mythology, Mars was revered as the god of war, a tradition deeply rooted in Vedic India, where Mars was the deity of war and fire. Moreover, ancient Chinese lore also associated Mars with tragedy and bloodshed, reflecting the global significance of this militant planet.
Mars' Day: Tuesday
As per Vedic astrology, each day of the week is under the auspices of a specific planet. For Mars, the ruling day is Tuesday, known as "Martis" in Latin. The word "Tuesday" itself originates from the Anglo-Saxon god of war, Tíw, suggesting an indirect Vedic influence on Germanic mythology.
The Journey of Mars: Nearly Two Years
In terms of planetary motion, Mars completes a full cycle through the twelve signs of the zodiac in approximately one year, ten months, and 21 days. Thus, Mars spends about 57 days in each sign. This longer transit period allows the influences of Mars to unfold gradually, leaving lasting impressions on the various aspects of life it governs.
Mars' Influence: A Broad Spectrum
As per Vedic astrology, Mars has an expansive domain, influencing numerous areas of life. Let's delve into these various aspects.
Vitality, Open-mindedness, and Innovation
Mars symbolizes vitality, open-mindedness, and innovation in astrology. It influences an individual's energy levels, their ability to embrace new ideas, and their propensity to innovate. The position of Mars in a chart can reveal a person's physical energy and their intellectual openness.
Warfare, Military, and Law Enforcement
Given its historical association with warfare, Mars governs matters related to the military and law enforcement. It can indicate a person's potential involvement in these areas or their attitudes towards conflict and law enforcement.
Siblings, Kinsmen, and Enemies
Mars also oversees relationships with siblings, kinsmen, and even enemies. An individual's relationship dynamics with their siblings, extended family members, and adversaries can be interpreted from the position of Mars in their chart.
Generosity, Courage, and Power
Mars is linked with generosity, courage, and power, reflecting its dominant, warrior-like nature. It can influence a person's generosity, their courage in the face of adversity, and their wielded power or influence.
Land and Immovable Property
In terms of material possessions, Mars rules over land and immovable property. Its placement in an individual's chart can give insights into their potential land ownership or issues related to immovable property.
Weapons, Fire, and Industry
As a martial planet, Mars is associated with weapons, fire, and industry. These attributes are symbolic of Mars' aggressive energy and its influence on a person's professional life, particularly in industrial or technical fields.
Opposition, Thieves, and Scandal
Mars also signifies opposition, thieves, and scandal, reflecting its militant and confrontational aspects. Its influence can be seen in an individual's experiences with opposition, thievery, or scandalous events.
Stamina, Blood, and Semen
In the physiological realm, Mars governs stamina, blood, and semen, symbolizing vitality and reproduction. The state of Mars in a person's astrological chart may provide insights into their physical stamina, health relating to blood, and fertility.
Adultery, Cruelty, and Immorality
On a darker note, Mars is also linked with adultery, cruelty, and immorality. These associations point towards potential challenges or negative tendencies in an individual's life. The position of Mars in one's chart may indicate their susceptibility towards these undesirable traits or events.
Conclusion
Mars, with its unique attributes and significant influences, plays a pivotal role in Vedic astrology. Its association with vitality, courage, and warfare, among other things, makes it a potent force that shapes various aspects of human lives.
Understanding the impact of Mars on your astrological chart can reveal a lot about your energy levels, attitudes, relationships, material possessions, health, and potential challenges. This knowledge can aid in self-awareness and personal growth, empowering you to navigate life with greater wisdom and preparedness.
Mars in the Twelve Signs of the Zodiac
Learn more about mars' influence in your birth chart by checking out our guides on the planet mars in each of the twelve signs of the Zodiac.